LEASE IT UNTIL YOU OWN IT
Acima is the way to get what you need today! Apply now to get the everyday items and big ticket things you need to keep life the way you want it. Get approved to lease appliances, electronics, computers, tires, furniture, eyewear, and so much more!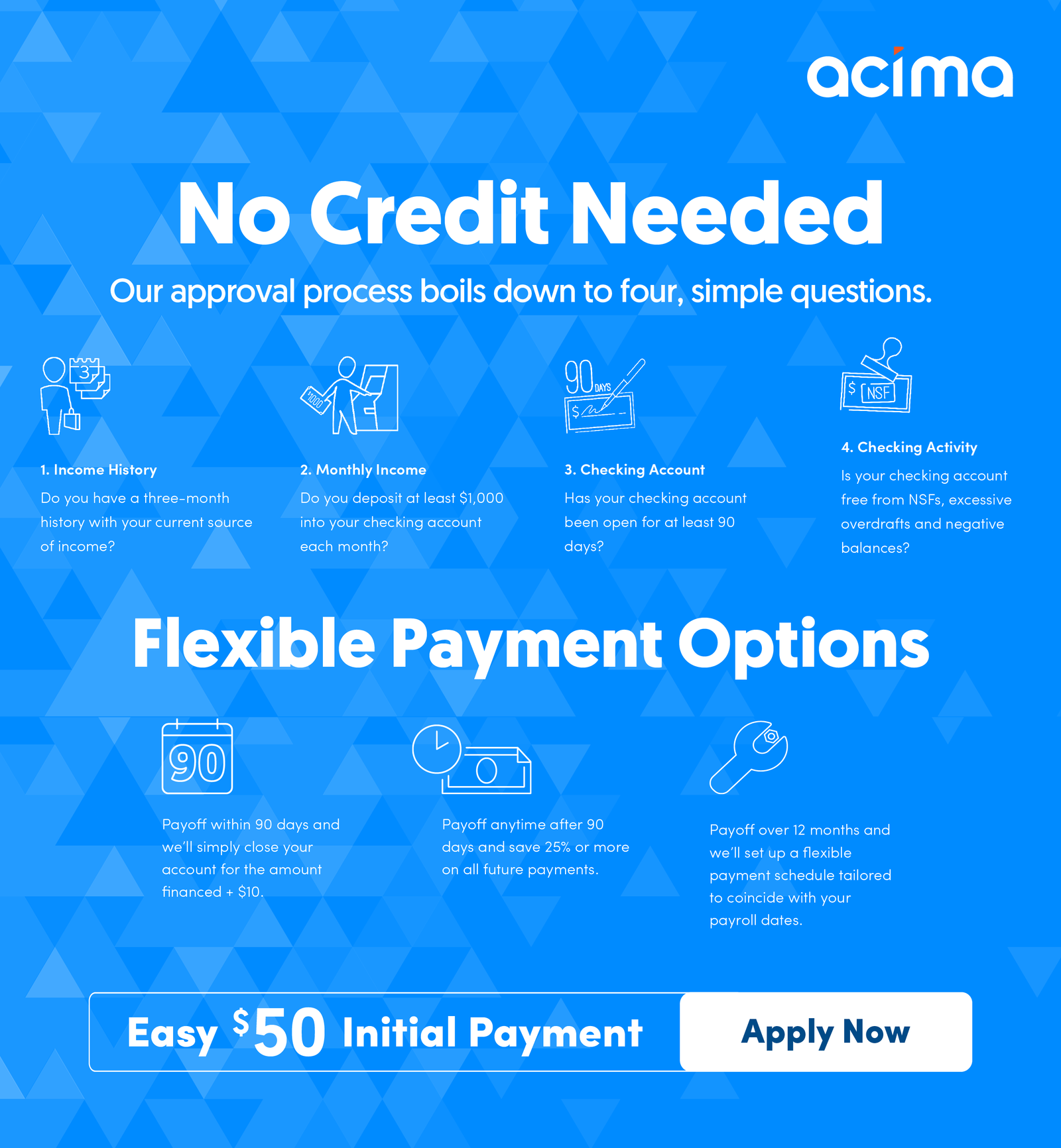 This service is for carrier unlocking. We will contact you with the unlocking price and status.
Please fill in all required details & Complete checkout.