LEASE IT UNTIL YOU OWN IT
Acima is the way to get what you need today! Apply now to get the everyday items and big ticket things you need to keep life the way you want it. Get approved to lease appliances, electronics, computers, tires, furniture, eyewear, and so much more!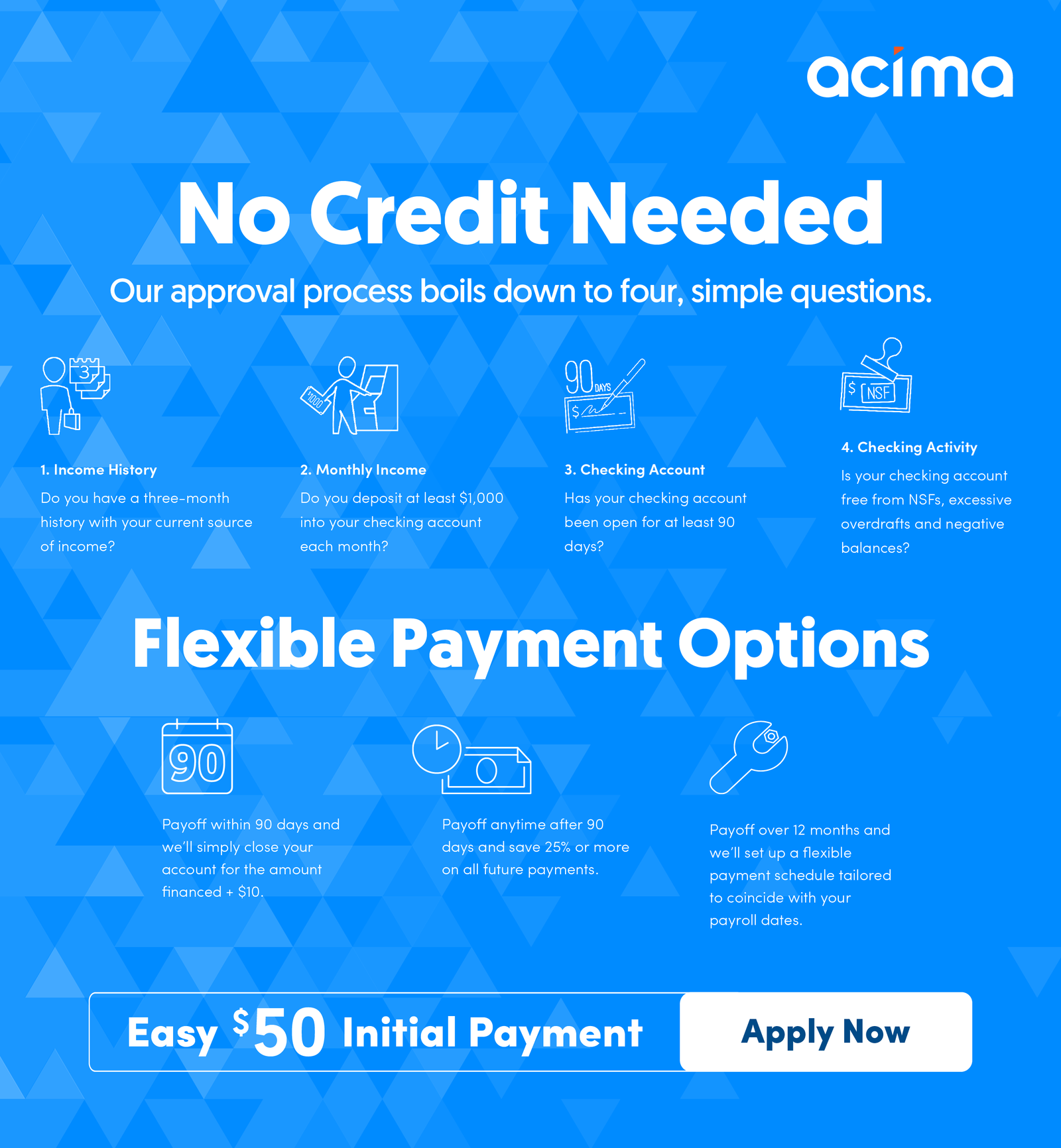 15 GB
Enjoy the data you need to
stay connected with your
friends and family.
$35/mo
Starting at $50/mo
Includes 5G Nationwide.
Includes Mobile Hotspot. 
Includes talk to Mexico and Canada.